PLASTICS ENGINEERING COMPANY
SHEBOYGAN, WISCONSIN 53082-0758 U.S.A.

---

3518 LAKESHORE ROAD
POST OFFICE BOX 758
PHONE 920-458-2121
FAX 920-458-1923
Runner Design Tips
PLENCO's years of experience in the thermoset molding industry have given us some insight into designing of runners when molding PLENCO phenolic and polyester materials. We offer to share these tips with our molding compound customers, for whatever value they may have. As with all suggestions, they may not necessarily apply in every circumstance, but we believe they are generally accurate and we hope you find them helpful. We offer these ideas for you to use at your own discretion.
When designing runners for molds, there are a number of possible approaches. These include the standard full round with a center parting line.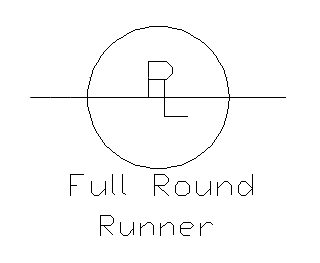 This is the most efficient runner, but in some cases it is necessary for the runner to be in only one half of the mold.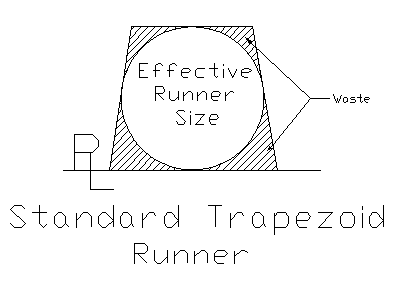 A standard trapezoid runner is often used in situations that require the runner to be only in one mold half. The effective runner size is shown in the figure above. The four corners become "dead" areas with nearly no material movement.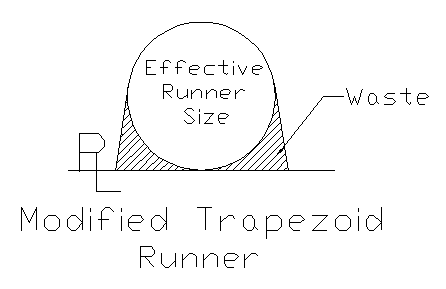 To reduce the amount of scrap in the runner we suggest the use of a modified trapezoid. In our experience this design reduces the dead areas without a significant change to the effectiveness of the runner. See the figure above.